Melee On Demand Pricing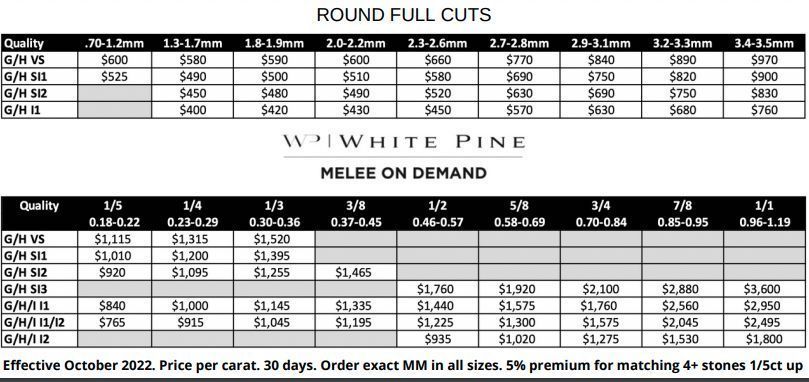 Why Recycled Diamonds?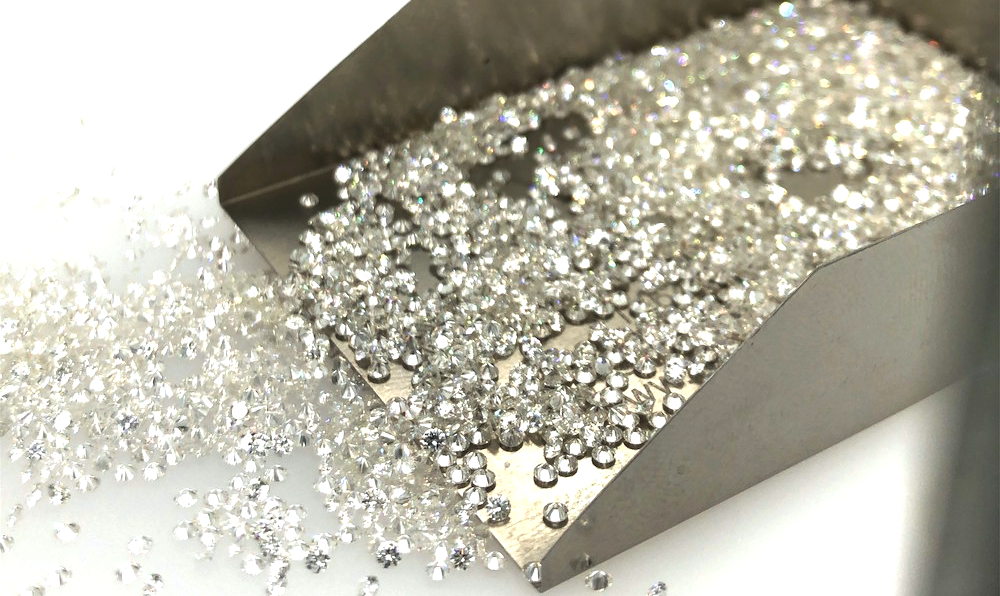 Our natural recycled diamond melee is perfect for all of your jewelry production, custom jobs, and repair needs. Committed to being recyclers of natural diamonds, we buy exclusively from the trade and then repurpose and redistribute back to the trade. To ensure the quality and consistency of our goods, we recut our recycled diamonds to restore manufactured quality to excellent makes. We stand by our product and to ensure for our customers that we're 100% natural diamonds, we check everything using the De Beer's Synth Detect several times before redistributing both to our customers and during returns.
Start Using And Promoting Recycled Diamonds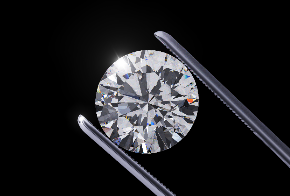 The Value Proposition
Our recycled diamonds are always very competitively priced and can help you increase margins. In addition, unlike lab-grown diamonds, recycled diamonds will hold their value and not reduce in value with increased supply.
As Good As New
What you may not know is that the bulk of reclaimed diamonds (about 75%, with the remainder being perfectly good for immediate use) are re-manufactured to VG+ specifications. Literally, the goods are good as new. Millions of diamonds have already been extracted from the Earth and set into jewelry for centuries. There is a ready and ever-growing supply to tap into. Jewelers can feel confident working with leading recycled diamond suppliers like White Pine Wholesale that recycled diamonds consistently meet modern standards.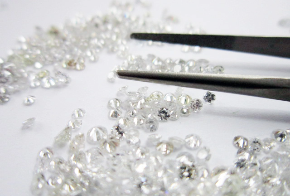 Better For The Environment
Recycling saves energy and reduces the impact that the jewelry industry has on the planet. Miners and lab grown companies use substantial energy producing and extracting diamond. Recycling reduces the use of toxic chemicals that are released into the environment. Recycling produces considerably less carbon than other sources of diamond.
Sales Advantage
Retailers and designers should be marketing recycled diamonds directly to consumers and using that as a way to capture new consumers and market share. Milenilal and GenZ in particular are completely comfortable with resale and recycling and are actively looking for products that display sustainable credentials. It's an open goal for retailers and manufacturers to work together and differentiate themselves from the rest of the market and to benefit from consumer sentiment.